Welcome to Tbilisi
Tbilisi (Georgian: თბილისი), in some countries also still named by its pre-1936 international designation Tiflis, is the capital and the largest city of Georgia, lying on the banks of the Mtkvari river with a population of approximately 1.5 million people. Founded in the 5th century AD by Vakhtang I of Iberia, since then Tbilisi served as the capital of various Georgian kingdoms and republics. The name Tbilisi is derived from the Georgian word "tbili"(თბილი ) meaning warm, given to the city because of the area's numerous sulfuric hot springs. Because of its location at the crossroads between Europe and Asia, and its proximity to the lucrative Silk Road, throughout history, Tbilisi was a point of contention among various global powers. The city's location to this day ensures its position as an important transit route for energy and trade projects. More information about Tbilisi can be found on the websites:

www.info-tbilisi.com
tbilisilocalguide.com
Venue
The symposium will be held at Ivane Javakhishvili Tbilisi State University (TSU), which is a public research university established on 8 February 1918. TSU is the oldest University in Georgia and Caucasus region. At present, TSU has around 24,000 students and offers disciplines across seven faculties (exact and natural sciences; humanities; law; medicine; social and political sciences; psychology and educational sciences; economics and business) TSU has 16 scientific-research institutes and multiple research centers. TSU has more than 200 partners in 56 countries. One of the central auditoriums at the main campus of TSU will host the plenary sessions of PIC2022. The main TSU campus is located in the center of the city. Numerous hotels are within a walking distance of the conference venue.

TSU web page: www.tsu.ge/en

Address: 1 Chavchavadze Av., 0179, Tbilisi, Georgia
Travel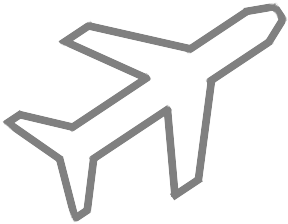 Shota Rustaveli Tbilisi International Airport (Georgian: თბილისის შოთა რუსთაველის სახელობის საერთაშორისო აეროპორტი) (IATA: TBS, ICAO: UGTB) is located approximately 20kms from TSU. There are direct flights to Tbilisi airport from the following cities: Amsterdam, Baku, Istanbul, Munich, Paris, Riga, Tel-Aviv, Vienna, Warsaw ...
More details can be found on Tbilisi Airport web page: https://www.tbilisiairport.com/
Airport-to-Hotel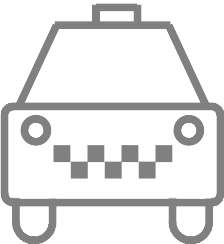 Official taxi from the airport to your hotel will cost approximately 60-80 GEL (~20 EUR), you can have receipt on demand. Non official taxi may drive you for less price, you can negotiate, in this case you will not get any receipt (please also check useful info).
There is a possibility to take public 24/7 bus line #337 (every public bus ticket in Tbilisi costs 1 GEL) from the airport that will take you to Station Square (last stop), from where you will need to take a bus line #: 307 or 354 and get down on stop "Tbilisi State University (building I)", or take a taxi to get to TSU area (cost approximately 5-10 GEL from Station Square).
Note: most of the hotels have service to pick up it's costumers from the airport. Price of the service differs from hotel to hotel, please contact them directly for more information.
Accomodation
There are several hotels on walking distance from the conference venue (Tbilisi State University) that can be booked directly via contacting the hotels.
Recommended hotels:
Hotel Orioni

+(995) 322 55 25 55

+(995) 322 55 30 03

reservation@hotelorion.ge

tbilisi@hotelorion.ge

Address: Napareuli Str. # 5, Tbilisi, Georgia

Hotel Best Western

+(995) 322 22 70 70

reservation@bwtbilisicitycenter.ge

Address: 92 Barnovi Str., 1079, Tbilisi, Georgia

Hotel Vere Palace

+(995) 322 25 33 40

+(995) 322 25 33 41

+(995) 322 25 33 42

hotelvp@verepalace.com.ge

Address: 22/24 Kuchishvili Str., 1079, Tbilisi, Georgia
If you prefer to book elsewhere, there is a lots of choices of hotels in Tbilisi.
They can be booked e.g. via the usual hotel booking portals like
www.booking.com
www.expedia.com
www.hotels.com
Social program
We expect that most participants will arrive in Tbilisi on Sunday and Monday, September 4 and 5 respectively. The registration will start on Monday, September 5, at 13:00 in TSU. We offer a city excursion on September 5, for about 3 hours starting at 17:00 from the symposium venue (TSU). The excursion will include a guided walk in the old city. On September 6, at 18:00 we invite PIC2022 participants to an informal reception at the TSU with refreshments, including Georgian wine.

On the evening of Thursday, September 8th, we will invite the participants to the conference dinner.

The symposium will end on Friday, September 9th at 12:00. We offer a half-day excursion starting at 14:00 for exploring the historic town of Mtskheta, the old capital of Georgia. The distance from the symposium venue to Mtskheta is about 20 km. We will visit Jvari Monastery (built in 6th century), and Svetitshkoveli Cathedral (built in 11th century), the most significant monuments of Georgia listed under UNESCO World Heritage Site.
Useful info
Phone numbers:

Emergency - 112
Police - 112
Fire brigade - 112
Railway station - 1331
Airport directory - 231 03 41, 231 04 21


Taxi:

We are recommending to use taxi mobile app or taxi on call. But if you catch a taxi in the street please negotiate before getting in, show the value which you want to pay using fingers and say "LARI" (Georgian currency, 1EUR~3LARI), if driver does not speak English. If driver does not accept your offer, let him go away and stop another one. Be prepared to and have GEL in your pocket.
Traveling in Tbilisi is 10-15 GEL for most far distance.

Taxi mobile apps:
Bolt
Taximaxim
Taxi on call: (+995) 32 260-60-60

Currency:

All kind of payments in Georgia is possible in National currency GEL only. You can exchange money in the airport before passport control or after baggage collection in the waiting hall. There are also many cash machines if you want to withdraw money in the airport. You also will find lots of exchange point in the city.

Visa:

Citizens of EU, USA and most of other countries - does not need a visa to visit Georgia.

For more details please visit:
https://www.geoconsul.gov.ge/HtmlPage/Html/View?id=956&lang=Eng
Check if you need a visa and apply for a visa on e-visa portal:
https://www.evisa.gov.ge/GeoVisa/ if needed.
2022 © All rights reserved. Created by Archil.